Amla Bhringraj Oil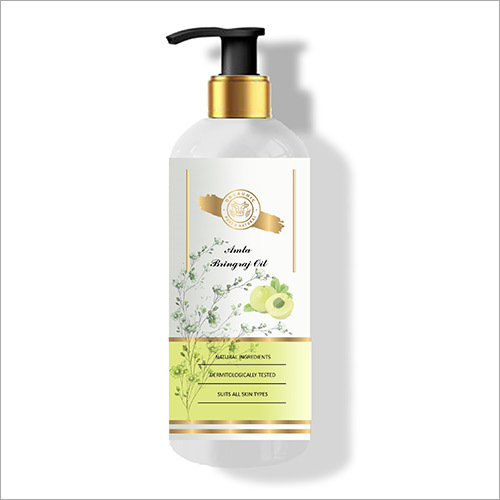 Amla Bhringraj Oil
Product Description
Orgaunic brings you the touch of nature with love, to enhance your inner beauty. Its fragrance speaks to your heart. Because when you smell good, you feel good.
Amla Bhringraj Hair Oil enhances hair beauty and health.This nourishing hair oil helps in growth of healthy hair and improves its overall texture and volume. It acts as a natural conditioner and moisturizer to give shinier hair, keeps flakes away and provide nutrients to scalp to reduces hair fall & thinning. Nourishes hair roots & stimulates hair growth. Direction: Apply oil on your scalp and massage with fingertips using a circular motion. Apply the oil left on your palms to your hair. The next day, shampoo hair while dry. Rinse thoroughly.
Key Ingredients :
Each 100ml. contains :
Amla 3gm. Bhringraj 2gm.

Harde 1.5gm.

Barda 1.5gm.

Jatamasi 1.5gm.

Jasud Pan 1.5gm.

Nagar motha 0.5gm.

Elaichi 0.5gm.

Coconut Oil 40ml.

Til Oil 40ml.

Onion Oil 20ml.

External use only (Ayurvedic Medicine) Shake well before use.