Onion Bringraj Oil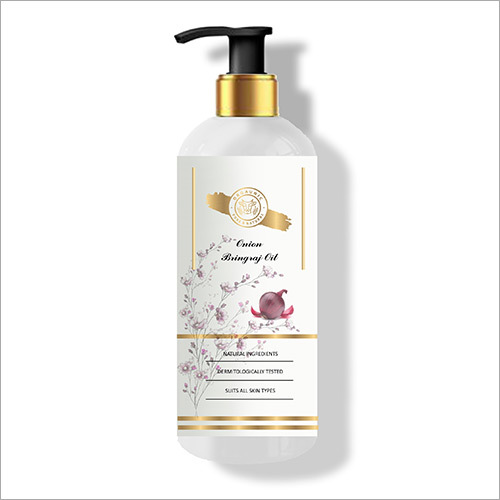 Onion Bringraj Oil
Product Description
Orgaunic brings you the touch of nature with love, to enhance
your inner beauty. Its fragrance speaks to your heart. Because when you smell good, you feel good.
Our Onion oil minimises hair thinning & helps in regeneration of hair follicles with its high sulphur content and antibacterial properties. This helps in maintaining a higher hair volume and elasticity. The Bhringraj oil contains Vitamins D and E and minerals like Calcium, Magnesium and Iron, whose antimicrobial and antifungal properties fight off deterrents to promote uninterrupted growth.
Direction: Apply oil on your scalp and massage with fingertips using a circular motion. Apply the oil left on your palms to your hair. The next day, shampoo hair while dry. Rinse thoroughly.
Key Ingredients: Each 100ml. contains Amla 3gm. Bhringraj 2gm. Harde 1.5gm. Barda 1.5gm. Jatamasi 1.5gm. Jasud Pan 1.5gm. Nagar motha 0.5gm. Elaichi 0.5gm. Coconut Oil 40ml. Til O 40ml. Onion Oil 20ml. External use only (Ayurvedic Medicine)